Deux BD jeunesses dont j'ai déjà parlé sont actuellement en projet d'adaptation animées. Il y a tout d'abord l'adorable et franco-chinoise
Yaya
prévue en long-métrage comme je l'avais signalé lors de mon
point
sur le Cartoon Movie. La société Feï Productions (rattachée à l'éditeur français qui publie les albums) m'a cependant fourni plus d'informations.
Le film (de 90 minutes, en 2D/3D) sera majoritairement une coproduction franco-chinoise, ciblant les 8-12 ans, mais plus largement le public familial. Les auteurs de l'adaptation seront les mêmes que ceux de la BD. Patrick Marty (à l'origine de l'idée et des personnages), Jean-Marie Omont et Charlotte Girard, sont en charge du scénario. Golo Zhao, créateur graphique de la bande dessinée venant de l'animation, adaptera ses propres dessins pour le grand écran. Patrick Marty assurera la production en collaboration avec Xu Ge Fei (éditrice et productrice). Ils ont fait appel à Fabrice Beau, qui évolue depuis une quinzaine d'années dans le secteur de l'animation, et qui est en charge du développement du film au sein de la société Feï Productions.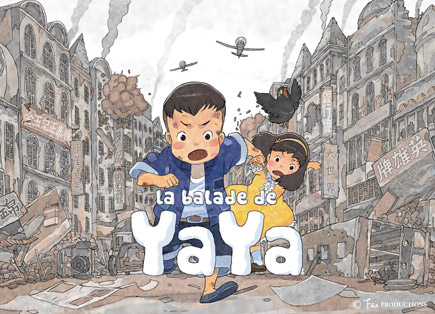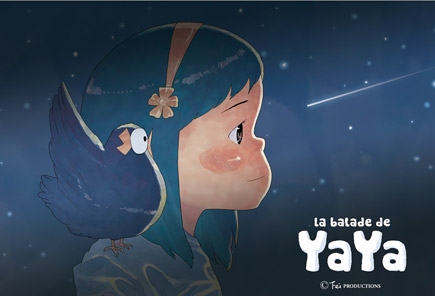 La bande annonce de la BD :
Et le joli album jeunesse
Le Chapeau de Bagel
(Bagel's Lucky Hat) de Dave Cooper (aka Hector Mumbly pour cet ouvrage - publié en france par Ankama) est aussi en projet de série TV - sous le titre
The Bagel and Becky Show
- chez
Radsheep
et
Jam Filled
, pour la chaîne canadienne Teletoon, et avec la participation de Cooper.