NEWS
12/05/2020
à
18h00
par
Tsuka
Catégories :
Séries
Tags :
sharefun
aha
scissor seven
SÉRIES
Seulement 4 mois après la sortie de la première saison,
Netflix
propose depuis le 7 mai la saison 2 de
Scissor Seven
, série d'animation chinoise dont je vous avais déjà dit
le plus grand bien
.
Afin de saluer la mise en ligne internationale de cette seconde saison, j'ai eu envie de contacter le producteur de la série AHA Entertainment (merci Frédéric) pour leur poser quelques questions, vous trouverez leurs réponses ci-dessous (j'ai laissé en anglais, car la majorité des internautes de Catsuka ne sont pas français).
Et avec la complicité de l'équipe de la série, cette news sera aussi l'occasion de partager des illustrations et vidéos making-of exclusives.
Mais avant, une petite introduction.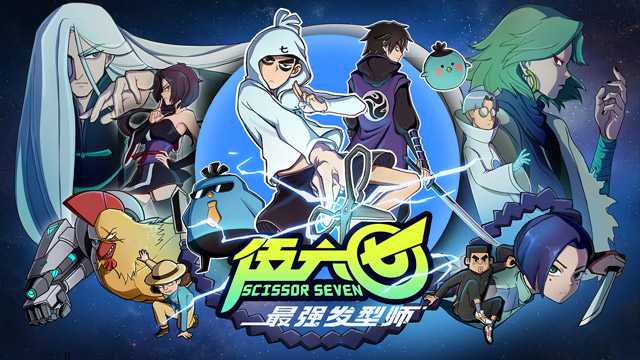 "Scissor Seven" est une oeuvre créée et réalisée par
Xiaofeng He
au studio
Sharefun
, avec
AHA Entertainment
à la production.
Il s'agit d'un "Netflix Original" dans le sens où la plateforme a acheté les droits mondiaux de la série après la saison 1 (NDLR : la découverte s'est faite au Festival d'Annecy). Si Netflix n'avait pas participé à la conception du projet, ils collaborent cependant de près avec les créateurs depuis la saison 2. Ces deux premières saisons ont été diffusées en Chine en 2018/2019 (au départ sous le titre "Killer Seven"), ce qui explique cette sortie rapprochée sur Netflix dans le monde.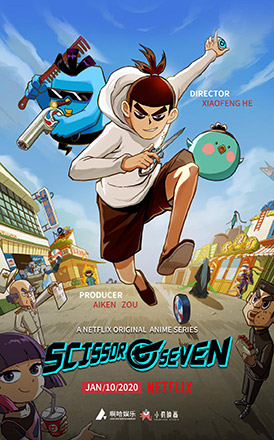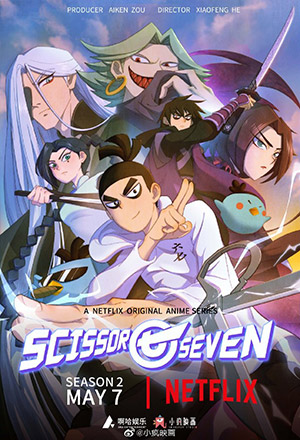 À noter que la série a été doublée en plusieurs langues, dont le
japonais
, avec le fameux comédien Shinji Saito pour la voix du héros (NB : pour la saison 2 certaines langues ne sont pas encore disponibles sur Netflix, en raison de retards liés à la crise du COVID-19).
Voici le trailer et l'opening de la seconde saison en langue originale chinoise :
Pour resituer, "Scissor Seven" est une série d'aventure/action/comédie avec d'un côté une grosse inspiration nippone (que je rapprocherai de Mob Psycho 100 niveau vibes), et de l'autre une vraie identité chinoise bien sûr, notamment dans le mélange d'humour et d'action typique du cinéma de ce pays (un peu à l'image du travail de Stephen Chow par exemple).
Comme je l'avais indiqué, ce qui m'a marqué est aussi l'énergie qui se dégage de la série, la décontraction graphique, avec des personnages aux designs très différents, un style d'animation (volontairement) pas toujours homogène, mais toujours généreux.
Et surtout, la série jongle en permanence entre drame et comédie, ça switch souvent très vite, et ça aborde des thématiques sociales et humaines que je n'attendais pas.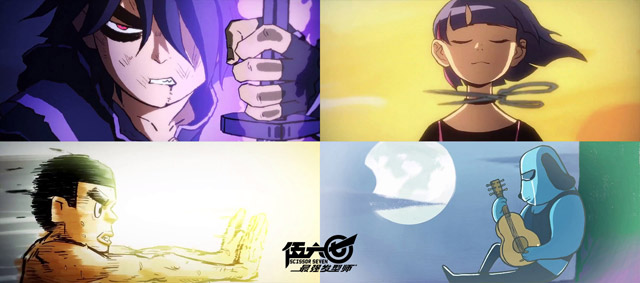 Après avoir vu la saison 2, je suis toujours autant fan du mélange, chaque saison commençant de manière un peu désuète (ne vous arrêtez jamais au 1er épisode), avant de finir dans le sombre passé du héros, qu'on présente comme apprenti coiffeur, mais qui a une backstory bien plus ciselée. C'est aussi le cas d'un grand nombre de personnages secondaires, que les créateurs arrivent à traiter en profondeur alors qu'il s'agit de saisons de 10 épisodes de 15min seulement (+ 4 épisodes spéciaux pour la saison 1). Tous les personnages avancent et évoluent à petits pas, de manière très agréable.
Et l'affection que j'ai pour cette série est encore plus grande depuis que j'ai appris (suite à l'interview plus bas) que c'est le réalisateur lui même qui fait la voix du héros, et que d'autres personnes du staff de l'anim font aussi des voix et de la musique sur la série.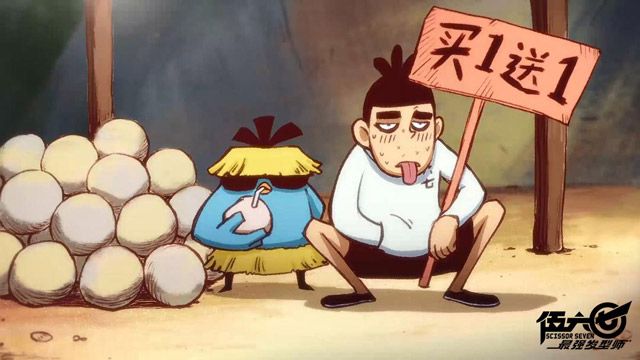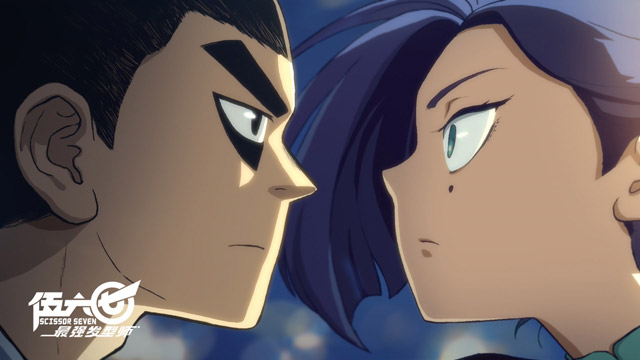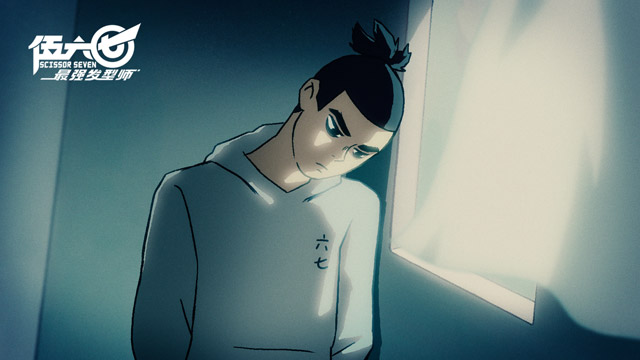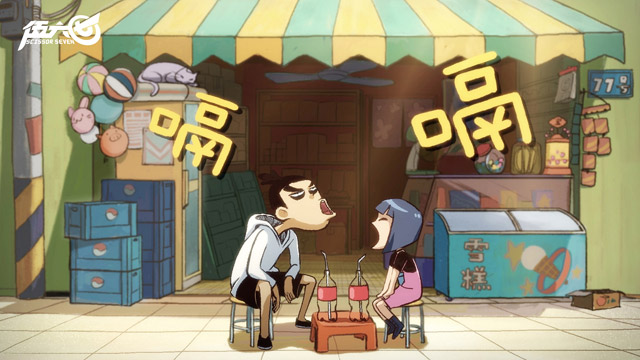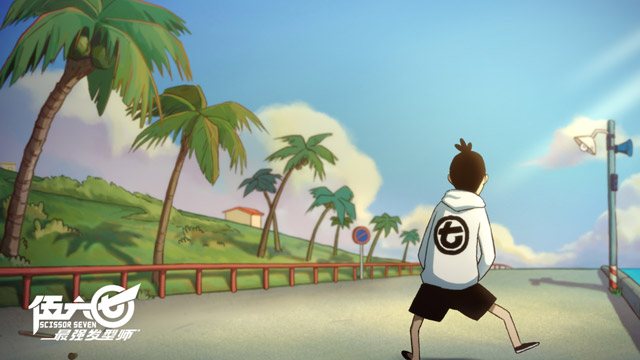 Interview de
AHA Entertainment
:
-
Compared to other Chinese TV productions, is Scissor Seven a high budget series, or an indie series ?
Scissor Seven is not a high-budget production, We were really indie when we produced this series. Aha Entertainment is a comprehensive company. We have a highly integrated team, from content creation and production to distribution and merchandising/licensing.
-
When I made researches about the series in China, I discovered a trailer with some sequences and characters that are not in the version available on Netflix. Have some changes be made by Netflix, or for the international version ?
It's neither a different version nor an international version been re-produced. Both China and Netflix have released the same version. The scenes you mentioned was barely in embryo. As the IP gradually shaped, we're more willing to build this IP into a global IP. At the same time, considering the audience and market. We'd also want to pass on the warmth and valuable core to the teenagers.
-
Original title "Killer Seven" was changed for "Scissor Seven", I would also like to know why, please.
As the world setting of Scissor Seven unfolds, Assassin can no longer fully represent the role of Seven. Seven is a character full of life. He, as a hair stylist tells real life to different characters on Chicken Island and brings warmth and hope to everyone. In order to get closer to the setting of Seven (an ordinary nobody), we have made some adjustments to the title, and hope to give this IP more possibilities.
-
Could you share some information about the main staff of the show ? Is-it their first work in animation for young adults ?
Xiaofeng is the director, screenwriter and voice actor of Scissor Seven (voice of main character, Seven). But this is not the first animation work he created. In fact, before Scissor Seven, he was shortlisted in many domestic and foreign awards including the Japan TBS Animation Competition with his graduation animation work
The Big Girl
, which generated more than 90 million hits on the web. In addition, Junjie Hou is our key animator, composer and voice actor (Uncle Chen), and the line producer (Han) is also the voice of Cola.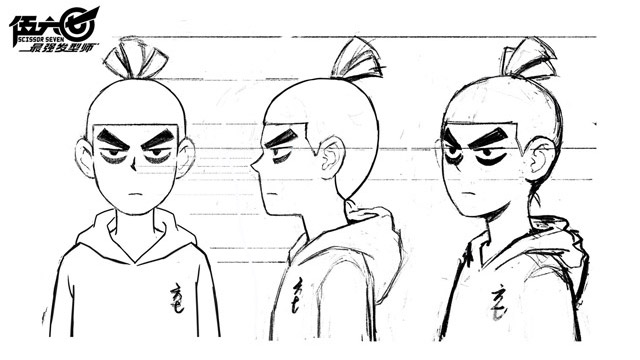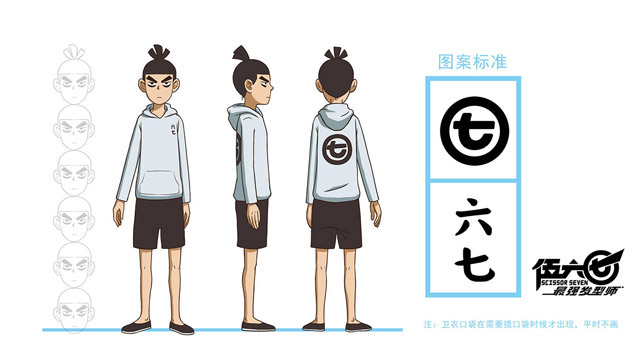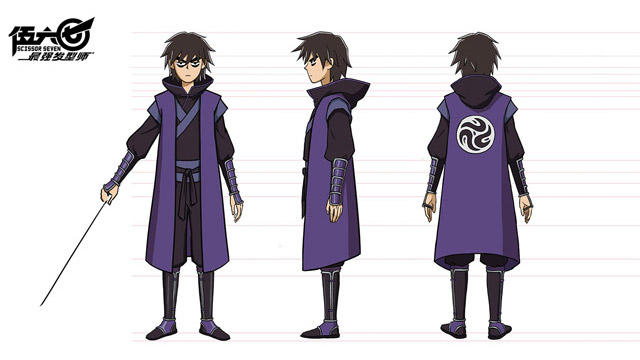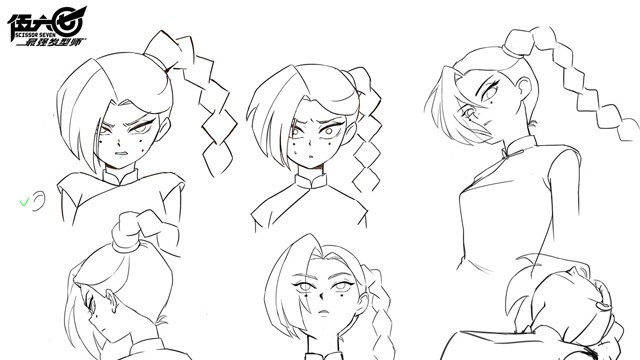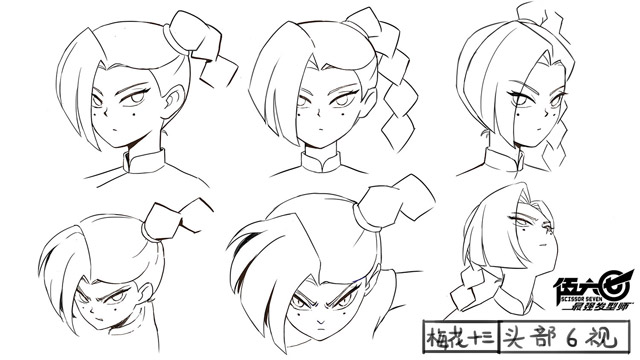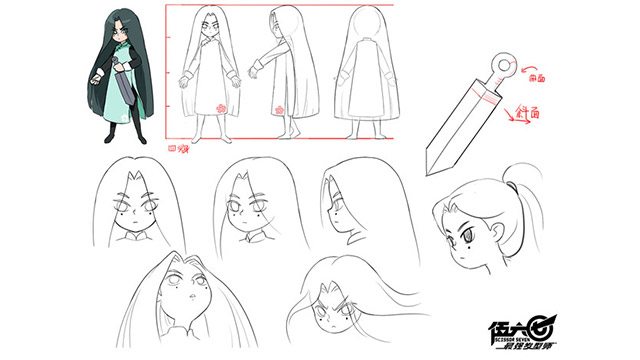 Vidéos making-of de l'animation (montage spécial Catsuka) :
Sharefun Studio logo / Xiaofeng He (director)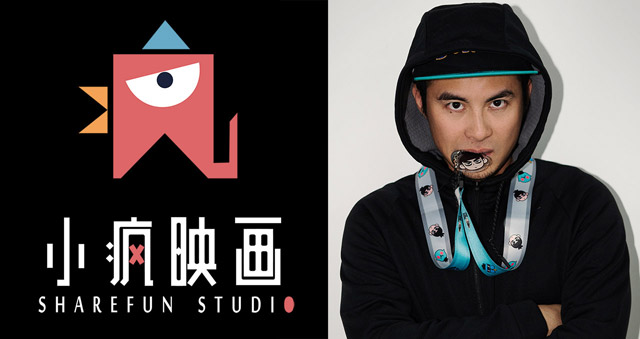 -
I heard that the woman singer of "Scissor Seven" season 1 ending is the art director of the show, is it true ? A lot of people loves that ending.
The female singer of the ending is Huilian Jiang, she's the sister of Huiqin Jiang, the art director of the show. The style of the ED is not quite the same as the show. It is more warm and cute. Director hopes to make audience feel more relaxed on ED and gives some warm content.
Recording session with key animator Junjie Hou (guitar) and Huilian Jiang (singer of the ending).
-
For you, what kind of animation contents China can produce to make a difference with others countries ? Perhaps animated stories mixing action/adventure/comedy/drama ?
Well, good content knows no borders. Scissor Seven can be recognized and loved globally, and its core of "love and tolerance" conveys universal values, which can have a great relationship with the resonance of audiences from different parts of the world. Secondly, the cultural presented by the work is also very important. The profound Chinese traditional culture provides all creators with abundant inspiration and great creative space, which enables them to create works with Chinese characteristics and aesthetics.

-
One last and simple question, can you confirm a season 3 ?
Yes ! And we're already working on Scissor Seven Season 3.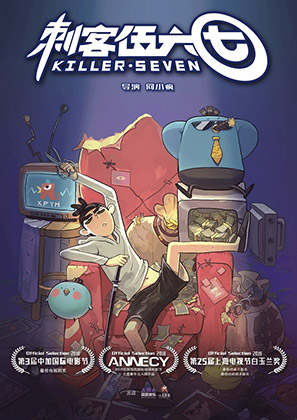 Le trailer et l'opening de la 1ère saison de Scissor Seven :
Quelques décors de la série :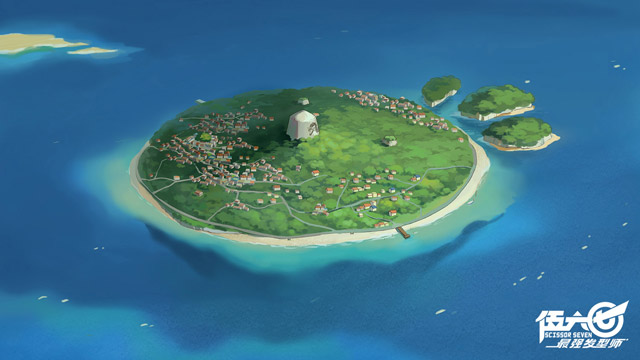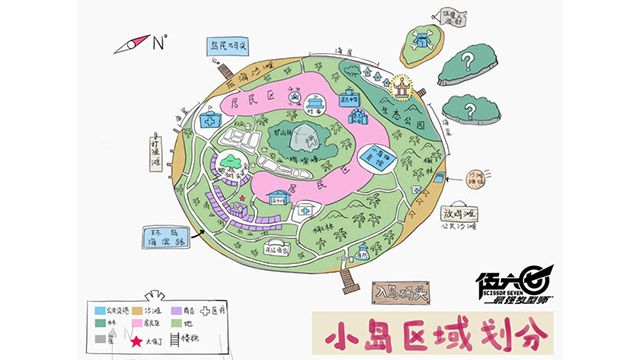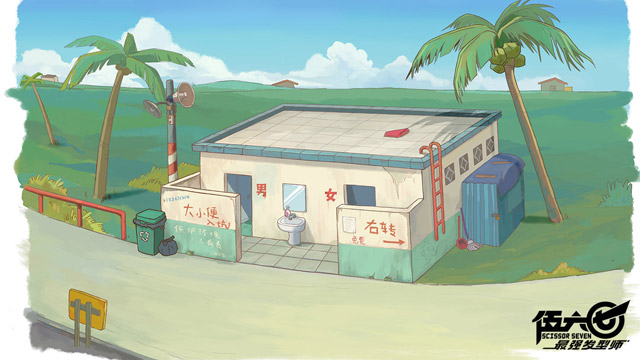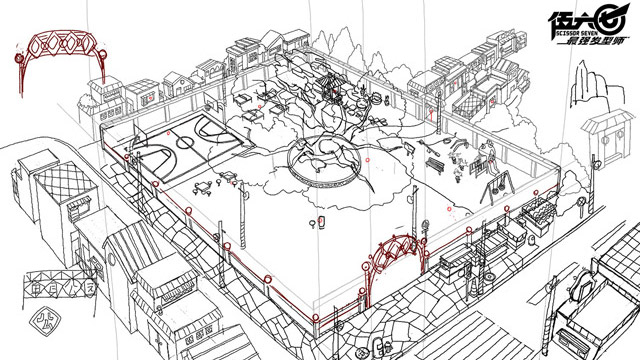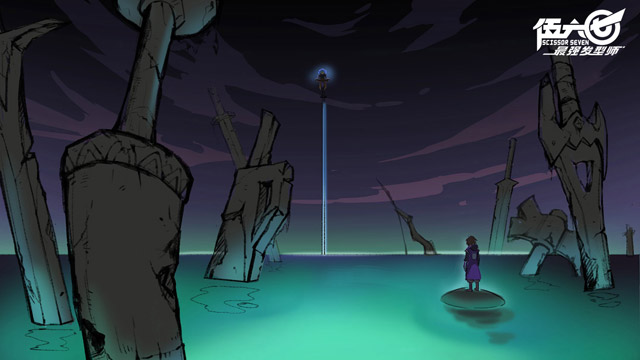 D'autres vidéos making-of de l'animation :
Et quelques images du studio Sharefun :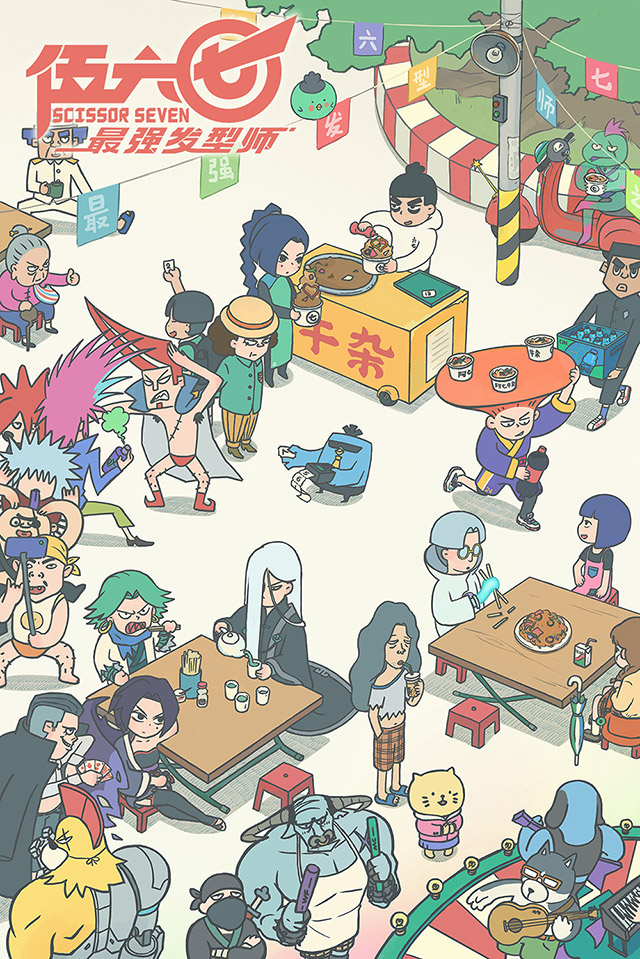 NEWS RELATIVES
Baidir toujours sur les rails (nouveau poster)
News suivante
News précédente
Le film de Popeye en 3D de Genndy Tartakovsky revit
Rechercher dans les news :
Archives mensuelles
|
Flux RSS
)
Stimulations du moment
Twitter Catsuka
Catsuka Player
Le Capsuka
Catsuka?

Catsuquoi ? ...
Voir l'historique du site
et la timeline
Catsuka est un site indépendant non lucratif, sans aucune pub depuis sa création il y plus de 21 ans. Si vous souhaitez soutenir mon travail, vous pouvez faire un don via Paypal pour aider aux frais d'hébergement. Merci ! (English : Catsuka is an independent website with no advertising, I don't earn any money. If you like my work, you can help me to pay hosting service fees via Paypal donations)
Want to help Catsuka ?
P3 (Pierrick le poulpe Puissant)